There are no workshops scheduled.

Please check back soon to See Our Upcoming Offerings.







Note Special Mini-Courses Below




Weekly on Sundays, 6:30 - 7:30 PM
Yoga Nidra Guided Deep Sleep Meditation & Relaxation

ALL WELCOME. No Yoga or Meditation experience needed. $18 / $22

Yoga Nidra, or 'Yogic Sleep," is a lying-down meditation scientifically proven to induce a profound level of relaxation which leads to improved health and transformation on the physical, energetic, mental, emotional and spiritual levels. A regular Yoga Nidra practice has been proven to have many benefits, including:

Helping to alleviate stress, anxiety, insomnia and depression.
Calm the nervous system
Boost your immune system
Promote a positive outlook & and lift your spirits.
By working with the subconscious mind, Yoga Nidra can also
help you make real and lasting changes.
All you have to do is lie down and listen to your instructor's soothing voice!
Come experience deep rest!
Return to your day refreshed, connected to your most amazing self, calm, focused and more happily present!
Find Out More
Your Brain on Yoga Nidra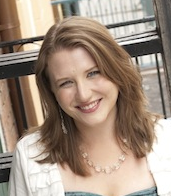 Your Instructor: Lauren is a yoga instructor, life coach, singer-songwriter and journalist in the Washington DC area. In addition to being a Professional Level Kripalu Yoga Teacher, she is a certified instructor in Divine Sleep Yoga Nidra, Five Element Yoga, and the national Kripalu Yoga in the Schools Program for Teens. She holds a B.A. in Psychology and a M.A. in Journalism. Lauren is passionate about helping others experience for themselves how a regular practice of yoga can help you make lasting changes, find balance and peace, pursue your calling and build a full and beautiful life. Visit her at laurenfulbright.com and find her on Facebook at
www.facebook.com/laurenfulbrightmusic