Classrooms, Healing Arts/Massage Rooms & Event Space
Dream Yoga Studio is a wonderful space for small and large classes and workshops, mini-retreats, parties, private instruction and coaching, and Massage and other and Healing Arts services. Students, teachers and others who grace our space often comment on its great energy, and how comfortable and happy they are when they're here.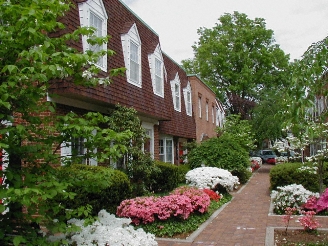 We welcome one-time and consistent renters whose work is compatible with the Studio's atmosphere and spirit of service. Our space is perfect for instructors, healing arts practitioners and others who need a space for their event or practice in the heart of downtown McLean, near Tysons Corner and surrounding cities.

Our nearly 3,000 square-foot space is conveniently located in McLean Professional Park, a safe and friendly community of town-home like office buildings.

Parking is plentiful, convenient and well-lit at night, right outside the front door of the Center.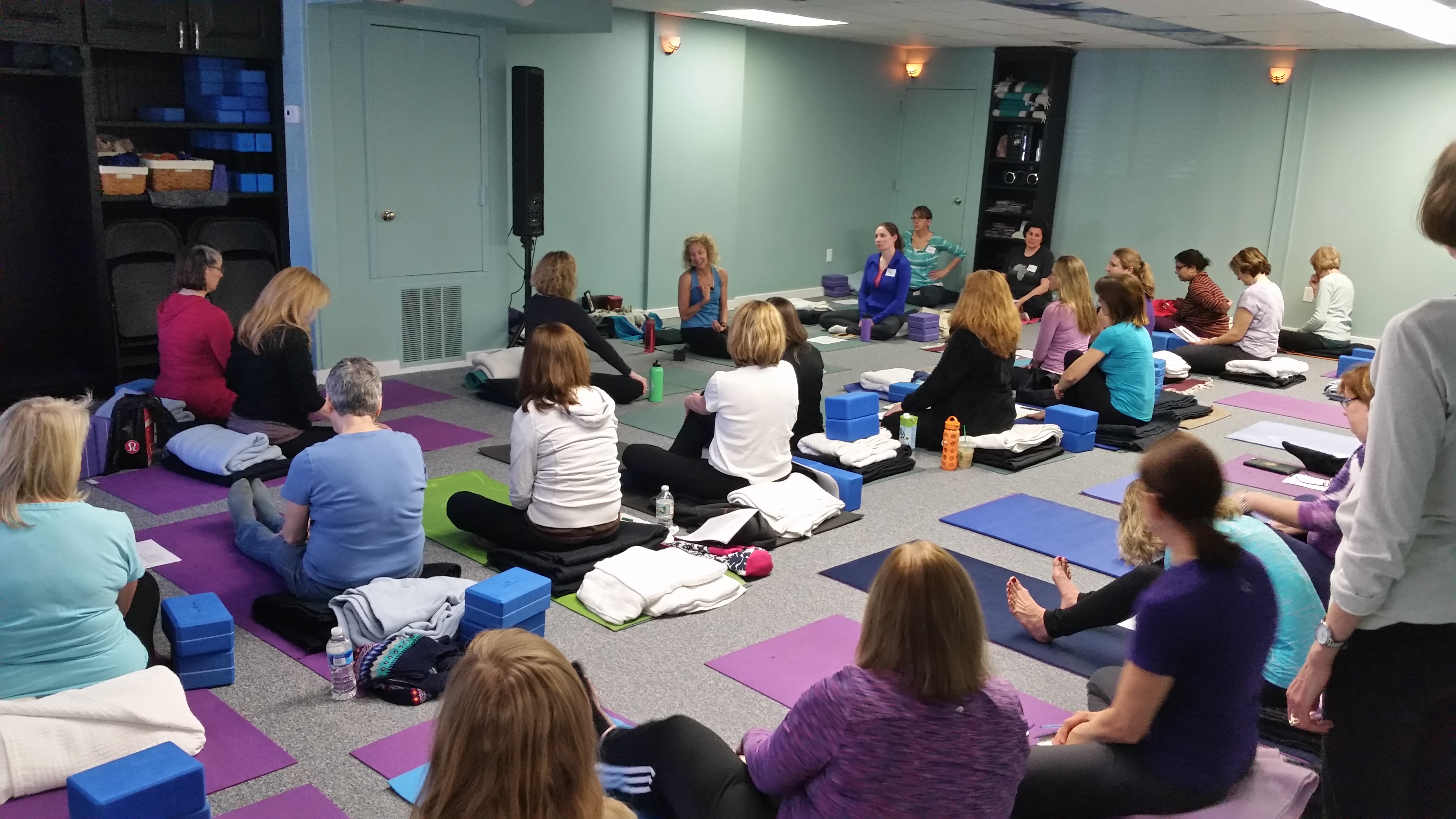 Rental Amenities & Fees
A very special environment that supports learning, sharing, calm and fun. Dimmer lights and music help set the atmosphere you want. Or go "bright" with lots of lights.

Large Studio/Classroom. 960 square feet (40' x 24'). Easily accommodates 30+ yoga students/ mats plus instructor; 100+ chairs. $90 for first hour. $30 each additional half hour. $295 maximum for 8 hours.
Medium-Size Studio/Classroom. 670 square feet (29 x 23). Accommodates 15-20 yoga students/ mats. $70 for first hour. $22 each additional half hour. $225 maximum for 8 hours.

Massage / Healing Arts). The Medium-size classroom has a nice "nook" for a massage table and practitioner's chair that can be used for Healing Arts. Music, ambient lighting and a white sound machine are available.. Plus access to Restroom/Changing Room, WIFI, telephone. $42 for first hour. $18 each additional partial or full half hour.

Reception Area/Waiting Room. Well-lit by a bay window seat. Two available Restrooms.

Folding Chairs, Tables & Yoga/Meditation Props. Props include yoga mats, blocks, blankets, straps, bolsters, blankets, eye bags and therapy balls. Chairs, back jacks, and meditation cushions are also available.
Availability:
Our Studio and Large Classroom are mostly available for Reservations during mornings and afternoons throughout the week; on Friday afternoon/night; Saturday afternoon/evening; and Sunday a.m.

Please call for availability and to reserve a day/time.
A 50% nonrefundable deposit is needed to reserve classrooms. 100% if less than two weeks before leasing.
For More Information and to rent, contact Studio Director Luann Fulbright at 703-448-9642 (Studio) or 703-917-0067 (Home Office) to discuss your particular needs. Or
email her. Please share your background, intended use of the space, desired day(s) and time(s), and how often (one-time or multiple uses).

Our fees are subject to change. Some discounts
are available for Renters who commit to ongoing usage.